When
noon to 1:30 p.m., Dec. 4, 2020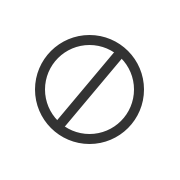 Friday, December 4, 2020. 12pm-1.30pm
JOIN US FOR A DELIGHTFUL, virtual reading of Tales from the Desert Borderland, delivered by the author, Lawrence Taylor, and accompanied in the discussion by fellow scholars Natalia Mendoza-Rockwell and Tom Sheridan.
Taylor brings an ethnographer's eye, ear, and many years of experience to this fictional portrait of life along the US/Mexico desert border. In these linked short stories, readers are taken on a wild ride from San Diego to Nogales, into Mexican and Chicano neighborhoods, failed spas and defunct mining towns, rambling Native American reservations and besieged Wildlife Refuges. Along the way they will share the conflicts, calamities, and occasional triumph of an engaging cast of characters. While these tales treat such familiar border themes as drug- and people-smuggling or hybrid and conflicting cultures and identities, they do so with a literary flair that revels in the rich diversity of border life as well as in its ambiguity, ambivalence, irony and often unexpected humor.
Lawrence J. Taylor is Emeritus Professor of Anthropology at Maynooth University, Ireland. The author of classic ethnographies Dutchmen on the Bay and Occasions of Faith, Taylor has been working and writing on the US/Mexico border since the mid-1990s, publishing first The Road to Mexico (1997), followed by the prize-winning account of liminal border lives, Tunnel Kids (2001) and Ambos Nogales: Intimate Portraits of the US/Mexico Border  (2002). As in this volume, each of these books was produced in collaboration with artist Maeve Hickey.