When
3:30 to 5 p.m., July 13, 2021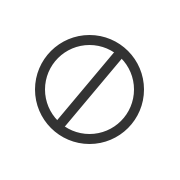 Join us --in Tucson or Patagonia-- to learn from Gerardo Ruiz Smith how growing mesquite can enhance desert food security and carbon drawdown.
Gerardo is a farm planner and regenerative agriculture consultant and trainer based in central Mexico. His work is mostly focused on the research and propagation of drought tolerant perennial crops and the design of agroforestry and silvopastoral systems that regenerate degraded lands, restore ecosystem processes, sequester atmospheric carbon, support rural economies, and strengthen food security for the inhabitants of arid and semi-arid regions. He co-founded a mesquite nursery and a food business that works with women from rural communities in Guanajuato to harvest and process mesquite pods into high quality mesquite flour.
Participants will learn about:
*The ecology of mesquite
*The natural and ethnobotanical history of mesquite
*Mesquite processing and uses of mesquite
*Integration of mesquite into agroforestry and silvopastoral systems
Admission is free in both venues, no registration needed.
Masks are mandatory in Haury Hall. In Tin Shed Theater, only for the unvaccinated.
The lecture in Tucson will be streamed live through the Southwest Center's YouTube channel.