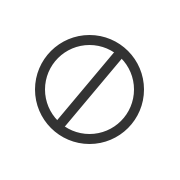 Join Gary Nabhan and fellow colleagues as he awards the Howard Scott Gentry Award for Lifetime Achievement in the field of Botany, Ethnobotany and Agave Conservation to Drs. Valeria Souza and Luis Eguiarte of the Institute of Ecology of UNAM, the National University in Mexico City. This event is part of the 2022 Agave Heritage Festival.
Dr. Eguiarte will give the lecture Mysteries and marvels of Agave, the Masterpiece of Evolution
Luis is a professor at the Instituto de Ecología, Universidad Nacional Autónoma de México (UNAM) in Mexico City since 1992. He investigates the evolutionary and ecological mechanisms that generate the diversity and adaptation in plants, animals and bacteria of Mexico, and how to preserve this amazing biodiversity. He also studies the domestication and uses of Mexican plants, and is specially interested in the agave genus, their pollinators and in the drinks derived from agave, in particular all the kinds of mezcales. Luis has published more than 200 papers in scientific journals and written and edited several books. He is founding member of the Mexican Scientific Society of Ecology, of which he was vice president and in 2020 he was named an International Honorary Member of the American Academy of Arts and Sciences.
Dr. Valeria Souza is both a microbial ecologist and desert oasis ecologist of world-renown, honored with a McArthur Genus Award. Her Microbial Sciences Lab at the National University of Mexico has played a fundamental role in asking the evolutionary question, "Why are there so many species," and how we can best conserve them. She and her husband Luis collaborated on recasting the evolution and diversity in the genus Agave and its close relatives. She has also been honored with the "for the Love of the Planet Award" related to her work describing the "lost world" of the Cuatro Cienegas oasis in the Chihuahuan Desert. 
THURSDAY, APRIL 28 2022 - 12 pm to 1.10 pm
KIVA ROOM - University of Arizona Student Union Memorial Center
Free Admission