When
1 to 6 p.m., March 2 to April 28, 2023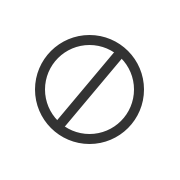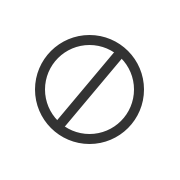 The Southwest Center is pleased to present our spring speaker series, Soundscapes of the Southwest, an exploration of the sounds, music, and aural traditions that make this region what it is. Many observers have noted that sound deeply informs cultural perceptions of desert landscapes. A renewed interest in the use of aural ecology, songs as story, and songs as history in ethnographic and literary narratives is the inspiration for this year's series. Featured speakers include: Kim Haines-Eitzen, whose recent book, Sonorous Desert: What Deep Listening Taught Early Christian Monks—and What It Can Teach Us, explores desert soundscapes that shaped the Christian monastic tradition; Laura Monti, a cultural ecologist, who will discuss participatory community aural research on the relationships of Comcaac Indigenous community members with the diverse species and places along the Gulf of California's Infiernillo Channel; the Southwest Center's own Estevan Azcona, an ethnomusicologist, who will speak about how the band Los Lobos connects with the cultural politics of Chicano movement music; and finally, Tim Hernandez, award-winning author of All They Will Call You, who will be collaborating with singer/songwriter Ana Saldaña to present a poetic and musical performance, "Searching for the Plane Wreck at Los Gatos." We hope you will join us!
Kim Haines-Eitzen is the Hendrix Memorial Professor of ancient Mediterranean religions at Cornell University. She is the author most recently of Sonorous Desert: What Deep Listening Taught Early Christian Monks and What It Can Teach Us (Princeton, 2022), which is a textual study of how desert sounds shaped the development of Christian monasticism in late antiquity, accompanied by desert field recordings she has made in the American Southwest as well as in the Middle East. She has also written books and articles about early Christian scribes, ancient scribal culture, and gender in antiquity. Having grown up in the Middle East, she now divides her time between Ithaca, New York, and Portal, Arizona.
Laura Monti Laura S. Monti  Ph.D. is a Research Associate with University of Arizona Southwest Center and Mel &Enid Zuckerman College of Public Health and Senior Fellow with Borderlands Restoration Network. Her work  in health  and biocultural diversity has shaped practitioners, researchers, community initiatives and organizations  in the Southwest US and Northern Mexico for twenty five years. Her work in cultural ecology includes the revitalization of traditional songs and stories that guide young  indigenous leaders' initiatives in conservation, health and language revitalization.  She currently holds a Fellowship awarded by  the Firebird Foundation for Anthropological Research.
Estevan Azcona has been active in the world of Chicano/Latino arts and culture for over twenty years as a scholar, arts presenter, and musician.  He is Assistant Research Social Scientist at the University of Arizona's Southwest Center and Assistant Professor of Mexican American Studies. Azcona's research interests lie at the intersections of Chicano/Latino music history and folklore, Latin American ethnomusicology, and borderlands anthropology and history.  He is particularly interested in how ethnic Mexican music-making represents processes of cultural and political change and exchange.  Utilizing ethnographic and archival methodologies, his work has documented cultural histories of Chicana/o music-making and cross-border practices of Mexican regional music traditions in the U.S.
Tim Z. Hernandez is an award-winning author of poetry, fiction, and non-fiction. His work has been featured in the Los Angeles Times, the New York Times, C-Span's Book TV, and NPR's All Things Considered. His most recent book, All They Will Call You, the first installment of "The Plane Crash Series," was released in 2017, and received critical acclaim. He has spent the last 13 years searching for the families of the plane crash. He is currently a professor at the University of Texas El Paso's Bilingual M.F.A. program in Creative Writing, and he divides his time between California and El Paso, Texas where he lives with his two children. @t.z.hernandez
Ana Saldaña is a Los Angeles native. She is a singer/songwriter, producer, sound mixer, and activist. Ana aims to keep her culture and roots alive through song, and believes music is our soul's revolution. Her career in sound spans 15 years, during which she's traveled all over the world capturing audio for film, documentaries, and television, with major networks and streaming platforms, from working with presidents and prime ministers to capturing babies being born in the wild. "Moral Revolution," which is the first song featured in this performance is one of her original songs. You can find more of her music on Spotify and iTunes. @aztecavision