Inaugural Bazy Tankersley Southwest Laureate Lecture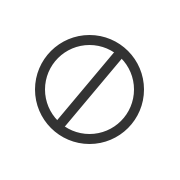 Friday, October 28, 2022 - 1 PM AZ Time
Zoom Registration: https://bit.ly/Velez-Ibanez
The Southwest Center invites you to the second part of the inaugural Bazy Tankersley Southwest Laureate Lecture, given by Dr. Carlos Vélez-Ibáñez. This free, online event is co-sponsored by the Department of Latin American Studies, the Center for Mexican American Studies, the School of Anthropology, and SBS Mexico Initiatives at the University of Arizona. This second part will cover the period between the Mexican Revolution and the present day.
The Southwest North American Region is an intricate weave of peoples, places, and cultures. Trade and the struggle for control of the region's economy, lands and waters have profoundly marked its historical geography from the Prehispanic period into the present. In this lecture, Dr. Vélez-Ibáñez will offer an in-depth analysis of these processes, drawing on the insights of his nearly 50-year career in cultural anthropology and as a native of the México-US Borderlands.
Carlos G. Vélez-Ibáñez received a Ph.D. in Anthropology from UCSD in 1975. His intellectual interests are broadly comparative and applied, and he has authored 12 books and several articles and book chapters. Much of his research has been translated into Spanish. He has held professorships in anthropology at UCLA, and at the University of Arizona, where, in 1982, he founded the Bureau of Applied Research in Anthropology. He was also dean of the College of Humanities, Arts and Social Sciences at UC Riverside, where he founded the Ernest Galarza Applied Research Center. In 2011, Vélez-Ibáñez founded the School of Transborder Studies at Arizona State University, where he holds the titles of Regents' Professor and Motorola Presidential Professor of Neighborhood Revitalization. His honors include, among several others, the Society of Applied Anthropology's Bronislaw Malinowski Award; the American Anthropology Association's Franz Boas Award for exemplary contributions to Anthropology; the Solon T. Kimball Award for Public and Applied Anthropology; and the SANA Prize for Distinguished Achievement in the Critical Study of North America. In 2016, Vélez-Ibáñez was inducted into the Mexican Academy of Sciences.
You can check out here the video for the first part of the lecture: