Southwest Center Spring 2023 Lecture Series: Soundscapes of the Southwest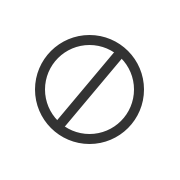 Thursday, March 2, 2023 - 1pm AZ Time  ENR2 Building, Room S107
(Refreshments will be served)
Zoom Registration: https://bit.ly/KHainesE
The Southwest Center is pleased to invite you to the first presentation in our Spring Lecture Series, "Soundscapes of the Southwest." 
Kim Haines-Eitzen is the Hendrix Memorial Professor of ancient Mediterranean religions at Cornell University. She is the author most recently of Sonorous Desert: What Deep Listening Taught Early Christian Monks and What It Can Teach Us (Princeton, 2022), which is a textual study of how desert sounds shaped the development of Christian monasticism in late antiquity, accompanied by desert field recordings she has made in the American Southwest as well as in the Middle East. She has also written books and articles about early Christian scribes, ancient scribal culture, and gender in antiquity. Having grown up in the Middle East, she now divides her time between Ithaca, New York, and Portal, Arizona.
Early Christian monasticism developed, in part, from ancient quests for solitude and silence, and in close relationship to the desert, both real and imagined. This talk will use field recordings from modern desert environments, and the field of acoustic ecology more broadly, to help shed light on the monastic traditions of late ancient Egypt, Palestine, and Sinai.