Southwest Center Spring 2023 Lecture Series: Soundscapes of the Southwest
When
7:20 p.m., April 28, 2023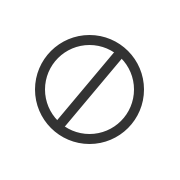 Friday, April 28, 2023 - 7:15 pm AZ Time
Free In-person and livestreamed event (Zoom)
UofA Integrated Learning Center, Room ILC130
(Refreshments will be served)
Join us for the fourth and last presentation in our Spring Lecture Series, "Soundscapes of the Southwest."
This presentation is part of the Plane Crash Project, which centers around the famous 1948 accident in Los Gatos Canyon, Fresno County, which took the lives of 32 passengers, 28 who were "Mexican Nationals." The pilot, first officer, stewardess and an immigration official who were white received burials in their hometowns. The Mexicans — many of whom were part of the bracero program and working in the U.S. legally — were buried in a mass grave in Fresno, with a small plaque bearing none of their names.
This is the same crash made famous by Woody Guthrie and Martin Hoffman, in the song "Plane Wreck at Los Gatos (The Deportee Song)," which has been recorded by musicians such as Bob Dylan, Bruce Springsteen, Dolly Parton, Joan Baez, and Pete Seeger. For this large-scale/ ongoing project that involves numerous collaborators and entities, in both the United States and Mexico, Tim has been dedicated to researching and locating the families of the victims of all 32 passengers.
Tim and Ana will offer a musical and spoken-word performance telling the story of the crash, its victims, the shame of their erasure, and Tim's journey to resurrect and share their stories with the world.
Tim Z. Hernandez is an award-winning author of poetry, fiction, and non-fiction. His work has been featured in the Los Angeles Times, the New York Times, C-Span's Book TV, and NPR's All Things Considered. His most recent book, All They Will Call You, the first installment of "The Plane Crash Series," was released in 2017, and received critical acclaim. He has spent the last 13 years searching for the families of the plane crash. He is currently a professor at the University of Texas El Paso's Bilingual M.F.A. program in Creative Writing, and he divides his time between California and El Paso, Texas where he lives with his two children. @t.z.hernandez
Ana Saldaña is a Los Angeles native. She is a singer/songwriter, producer, sound mixer, and activist. Ana aims to keep her culture and roots alive through song, and believes music is our soul's revolution. Her career in sound spans 15 years, during which she's traveled all over the world capturing audio for film, documentaries, and television, with major networks and streaming platforms, from working with presidents and prime ministers to capturing babies being born in the wild. "Moral Revolution," which is the first song featured in this performance is one of her original songs. You can find more of her music on Spotify and iTunes. @aztecavision
Directions to Manuel Pacheco Integrated Learning Center Building