Southwest Center Spring 2023 Lecture Series: Soundscapes of the Southwest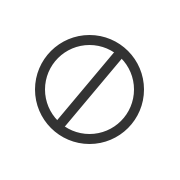 Monday, April 10, 2023 - 5 pm AZ Time
UofA Integrated Learning Center, Room ILC140
(Refreshments will be served)
The Southwest Center is pleased to invite you to the third presentation in our Spring 2023 Lecture Series, Soundscapes of the Southwest.
This presentation will look at the early years of the band, Los Lobos, and the impact of their contribution to the music of the Chicana/o Movement, also known as "movimiento music."  Los Lobos—or Los Lobos del Este de Los Angeles, as they were known in the mid to late 1970s—brought the sounds of Mexican regional traditional music to the largely "protest music" of the movement, a musical intervention that brought with it questions about the role of music and struggle for rights and resources.  Particular attention will be paid to Francisco Gonzalez, founder of Los Lobos and one-time local Tucson musician.
Estevan Azcona has been active in the world of Chicano/Latino arts and culture for over twenty years as a scholar, arts presenter, and musician.  He is Assistant Research Social Scientist at the University of Arizona's Southwest Center and Assistant Professor of Mexican American Studies. Azcona's research interests lie at the intersections of Chicano/Latino music history and folklore, Latin American ethnomusicology, and borderlands anthropology and history.  He is particularly interested in how ethnic Mexican music-making represents processes of cultural and political change and exchange.  Utilizing ethnographic and archival methodologies, his work has documented cultural histories of Chicana/o music-making and cross-border practices of Mexican regional music traditions in the U.S.  Azcona is also co-producer of the Smithsonian Folkways Recordings release, Rolas de Aztlán: Songs of the Chicano Movement.  
Directions to Manuel Pacheco Integrated Learning Center Building